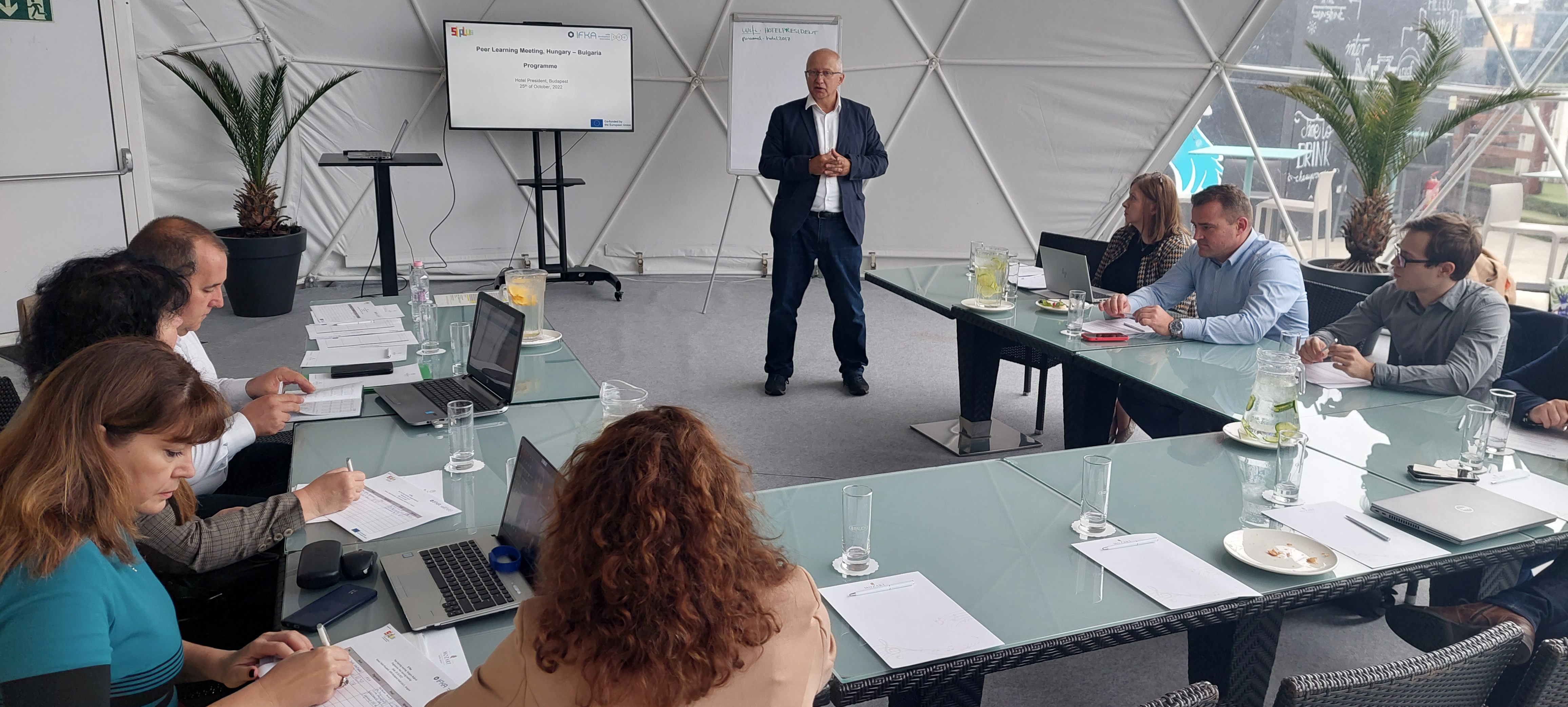 Peer learning workshop in Budapest to support mutual learning for social innovation
Apart from the two consortium members (IFKA and the Sofia Development Association) two ESF-related managing authorities from the respective countries and three policy departments from the Hungarian Ministry of Culture and Innovation also participated in the Peer Learning Workshop on the 25th.

In the morning session, peer partners discussed the programming of the social innovation-related measures and their treatment in the current ESF plus operational programmes. In depth presentation of the 'officially' dedicated social innovation ESF+ priorities in the respective countries incited lively discussions from all parties. After that experts discussed and compared innovative tools out of the scope of the compulsory social innovation 'exercises' in the respective OPs from the areas of adult learning centres, open space digital workshops, innovative employment forms, social enterprise evaluation and certification etc.

In the afternoon session, the representatives of IFKA and TINLAB (National Laboratory for Social Innovation) presented the Hungarian approach of setting up the social innovation competence centre, which is based on cooperation agreement between IFKA and the TINLAB interlinking university initiatives working in the area in Hungary. Afterwards the Bulgarian concept of the competence centres was presented and discussed.

At the end of the event peer partners and experts jointly harvested the main results of the workshop, including the most important take-aways and lessons learnt as well as the immediate needs for mutual support and further mid-term and long-term cooperation opportunities.

The next day the two teams visited the MOME Innovation Centre where the social innovation activities of MOME were presented. It was particularly interesting how the link between industrial design and social impact is used by MOME to develop projects and activities to support the creation of a more sustainable industry, the promotion of better waste management and the mitigation of poverty.