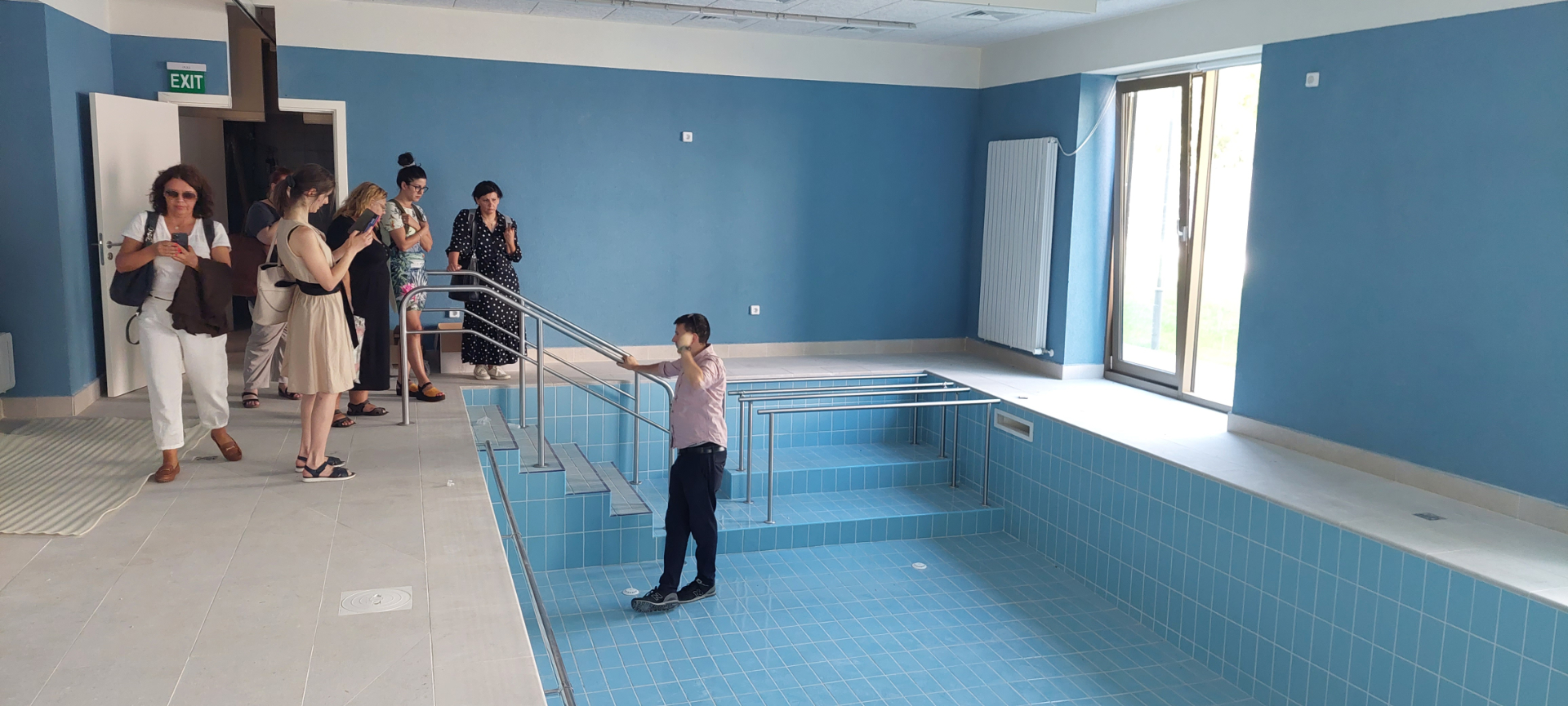 SI Plus - Peer learning for better social innovation policies in Varna, Bulgaria
Bulgarian and Hungarian partners of the Social Innovation Plus - Competence Centres project held their first peer learning event in Varna, Bulgaria between 29 and 30 of June, 2022.
On the first day of the meeting the host organization, Sofia Development Association welcomed the representatives of the visitor, IFKA Public Benefit Non-profit Ltd. in the
Social Tea House
of the ancient and vibrating seaside town, Varna. The venue of the meeting is a social innovation itself as the Social Tea House is a social enterprise that offers protected jobs and on-the-job training opportunities for young people who grew up in state institutions without parents, chances and hopes. The venture operates as a traditional teahouse as well as a community and cultural centre in parallel.
The first part of the meeting was dedicated to mutual learning about the social innovation ecosystems and policies in the partner counties. Denitsa Lozanova, development and outreach director of Sofia Development Association held her presentation under the title "Social Innovation: existing approaches and experiences in Bulgaria and EU". After that Csaba Novák, the international director of IFKA and István Tamás Szenttamási, international project manager and social innovation expert presented social innovation policies, practices and networks forming the social innovation ecosystem in Hungary.
In the second part of the event, participants worked in small groups together with Bulgarian stakeholders on designing the operational principles, standards and key functions of the Social Innovation Competence Centre to be established in Bulgaria. Management and communication structures as well as website components also had been elaborated during the intense mutual work that extended into the late afternoon.
On the second day the participants of the event visited
Karin Dom
, a social care centre providing early development services for children with special needs. Peer partners and stakeholders had the opportunity to lear about this outstanding good example of Bulgarian social innovations and hear the inspiring story of Karin Dom, how this unique facility has been designed, established and created as a result of transnational architectural, fundraising, professional and philanthropic efforts and cooperations.
Documents: